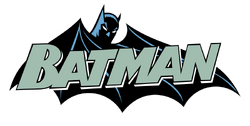 Batman: Hush was the thirteenth installment of the DC Cinematic Universe, and the sixth film in Phase Two. The film was directed by Matt Reeves and was written by Christopher Yost, David S. Goyer, Paul Dini, and Bruce Timm. Batman: Hush serves as a sequel to The Batman.
Cast
Josh Brolin as Bruce Wayne/Batman
Michael C. Hall as Thomas Elliott/Hush
Salma Hayek as Selina Kyle/Catwoman
Willem Dafoe as Joker
Jim Parsons as Edward Nygma/Riddler
Brant Daugherty as Dick Grayson/Robin I/Nightwing
Hugh Laurie as Alfred Pennyworth
Djimon Hounsou as Waylon Jones/Killer Croc
Isla Fisher as Pamela Isley/Poison Ivy
Kristen Bell as Harleen Quinzel/Harley Quinn
Zach Woods as Jonathan Crane/Scarecrow
Doug Jones as Basil Karlo/Clayface
Daniel Day-Lewis as Ra's al Ghul
Sally Field as Leslie Thompkins
William H. Macy as Commissioner Jim Gordon
Steven R. McQueen as Jason Todd/Robin II/Red Hood (cameo only)
Leo Howard as Tim Drake (cameo only)
Plot
Following the battle against the White Martians in Justice League, Batman has dedicated all of his time to defending Gotham City. As the days go on, Batman begins to notice that a lot of his villains are acting very unusual; Killer Croc, Poison Ivy, Scarecrow, among others. And to top it all off, a childhood friend, Thomas Elliot, has suddenly re-entered Bruce's life. Suspicious, Batman works alongside Catwoman to find out what's been making the villains of Gotham City act so strange. Batman finally discovers that it's all due to a mysterious stalker known simply as "Hush", who intends to sabotage Batman, and is using his villains to do so. Will Batman discover who Hush is, and can be put an end to this chaos?
End-Credits Scene
Batman is shown chasing down three criminals in an upper-class neighborhood. He takes them down and is shown to be using excessive force. A teen approaches Batman and gets him to lighten up on the bad guys. The boy, Tim Drake, excuses Batman's behavior, citing "Justice League stuff, and that Hush guy" as the reason why Batman is so obviously stressed out. Tim properly introduces himself to Batman, before the Caped Crusader tells him to go back inside. Tim obeys as Batman flies off into the night.
Ad blocker interference detected!
Wikia is a free-to-use site that makes money from advertising. We have a modified experience for viewers using ad blockers

Wikia is not accessible if you've made further modifications. Remove the custom ad blocker rule(s) and the page will load as expected.