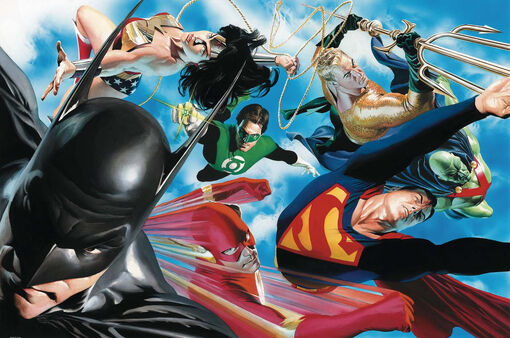 Welcome
Welcome to the DC Comics Fanfiction Wiki. We're a collaborative community website about Donkey Kong fanon that anyone, including you, can contribute to. Click the "Create a page" button to get started!
Rules
Do not edit other users' pages without their permission (unless you're correcting grammar or spelling, just please clarify that in the "Edit summary" box)
No NSFW content allowed
Do not make pages for characters that aren't part of the DC Universe

You can name a character after someone who isn't from DC Comics as long as they are a completely different character (for example, a character named "Spider-Man" who is a giant spider)

No vandalism, trolling, or spam
Do not plagiarize another user's work (as in copy and paste their article and claim it is yours, even if it has slight changes it's still plagiarism)
Do not use an image uploaded by another user without their permission, you can upload your own images
Ad blocker interference detected!
Wikia is a free-to-use site that makes money from advertising. We have a modified experience for viewers using ad blockers

Wikia is not accessible if you've made further modifications. Remove the custom ad blocker rule(s) and the page will load as expected.