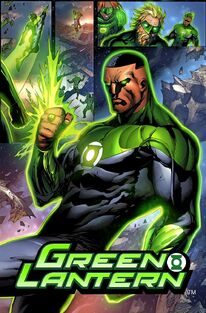 Green Lantern is a 2020 superhero film based on the DC Comics characters, Green Lantern and the Martian Manhunter. It is the fifth film in Imruer's DCCU.
Plot
Summary
Coming soon...
Detailed Plot
Coming soon...
Cast
TBA as Green Lantern/John Stewart
Harry Lennix as Martian Manhunter/J'onn J'onzz
TBA as Manhunter Highmaster
TBA as Thaal Sinestro
TBA as Tomar-Tu
TBA as Kyle Rayner
Ad blocker interference detected!
Wikia is a free-to-use site that makes money from advertising. We have a modified experience for viewers using ad blockers

Wikia is not accessible if you've made further modifications. Remove the custom ad blocker rule(s) and the page will load as expected.